Asgard focuses
on 3 complementary core businesses
Move up the value chain to own products and a sales network.
While remaining focused on the measurement and control professions, ASGARD focuses its activity on 3 professions
The design, marketing in France and for export of test and measurement products and the import of complementary products on calibration on specific physical quantities: measurement and generation of pressure, generation of temperature, calibration activity of sensors
Dimelco: distribution on French territory of the group's products and of major international brands, on test and measurement but also on industrial process measurements and Vibration generation
And finally, to provide repair services on site or in the laboratory, but also calibration or COFRAC or only COFRAC traceable services and Instrumentation management services for our customers.


Instrumentation :
• Calibration,
• Ohmmeters,
• Acquisition System
Automation:
• Motor starters.
Navigation systems:
• Applications marines.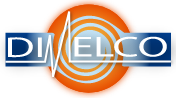 Divisions :
• Calibration,
• Acquisition systems,
• Measurement & Laboratory,
• Process.


All types and brands for:
• Repair,
• Preventive verification,
• Fleet management,
• COFRAC connected metrology,
• COFRAC accredited metrology.